Posted in Featured, Podcast | 0 Comments
Episode 100: Spellburn and DCC turn 100!
What better way to celebrate the 100th episode of Spellburn than by showcasing some of the upcoming 100th Dungeon Crawl Classics adventure! And how are we going to showcase it? With some ACTUAL PLAY! That's right folks, the day our listeners have been clamouing for and Judge Jen has been dreading!
Links to adventures and other stuff in this adventure:
Jeffrey Tadlock's Iron Tavern Podcast (DCC Actual Play!)
Journey to the Center of Aereth
A prototype of the spinning wheel used in the adventure!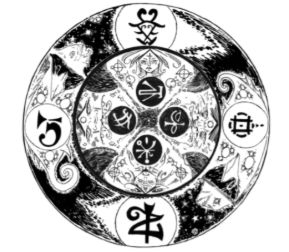 Podcast: Podcast